Media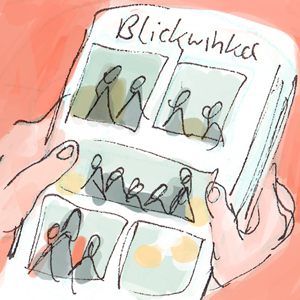 Education
Events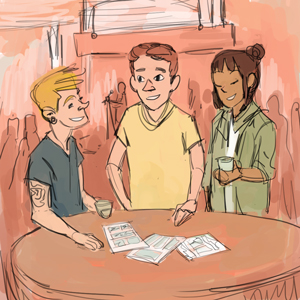 Opportunities of Cooperation

You work in a school and want to use our comics in the classroom?
You are holding seminars or workshops on the topics of cultural diversity, migration, global learning, social education, etc. and are looking for creative educational material?
You are planning an event with a similar topic or a totally different one but space to introduce Blickwinkel?
You know a magazine, blog, website,.. where a comic could be published?
You have some space for Blickwinkel Comics in your restaurant, coffeehouse, shop or office?
You work for an organization, an association, a community that deals with similar (or totally different?) topics and you think exchanging ideas would be enriching?
Last but not least, as always: If your mum's neighbour's brother's daughter has a story to share or a point of view – We are looking forward to hearing from you! info@mutzurperspektive.at