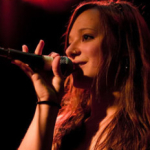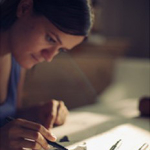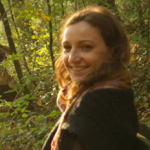 Kathrin
Kathrin studied Social and Cultural Anthropology and Slavic studies/Russian in Vienna. By then she has already had a special interest in migration, asylum and integration. Her curiosity about the Eastern European culture and language led her to the Ukraine, where she taught at the University. Back in Vienna she worked with refugees and collected further teaching experience in adult education. Based on her work in local and in international organizations, she contributes valuable professional knowledge.
kathrin@mutzurperspektive.at
Valerie
Valerie – not hard to guess – is responsible for illustration and graphic realization of Blickwinkel. After her studies at Escola Joso in Barcelona, she is now working as a freelance illustrator and graphic designer in Graz. Additionally, she works in the cultural sector, doing project work and illustration and the conception of creative courses. Furthermore, she holds classes for photography for children and youth and contributed to social projects.
www.valerie-bruckboeg.com
valerie@mutzurperspektive.at
Anna
Anna studied International Development and Chinese Studies with thematic priorities on education and environmental politics. She spent some time abroad working for cooperation projects concerning environmental issues. Returned to Linz, she started teacher training for Secondary Education. She has professional experience in political education and profound knowledge on global and intercultural issues and migration. Currently, she works as a language teacher and is engaged in various community projects.
anna@mutzurperspektive.at